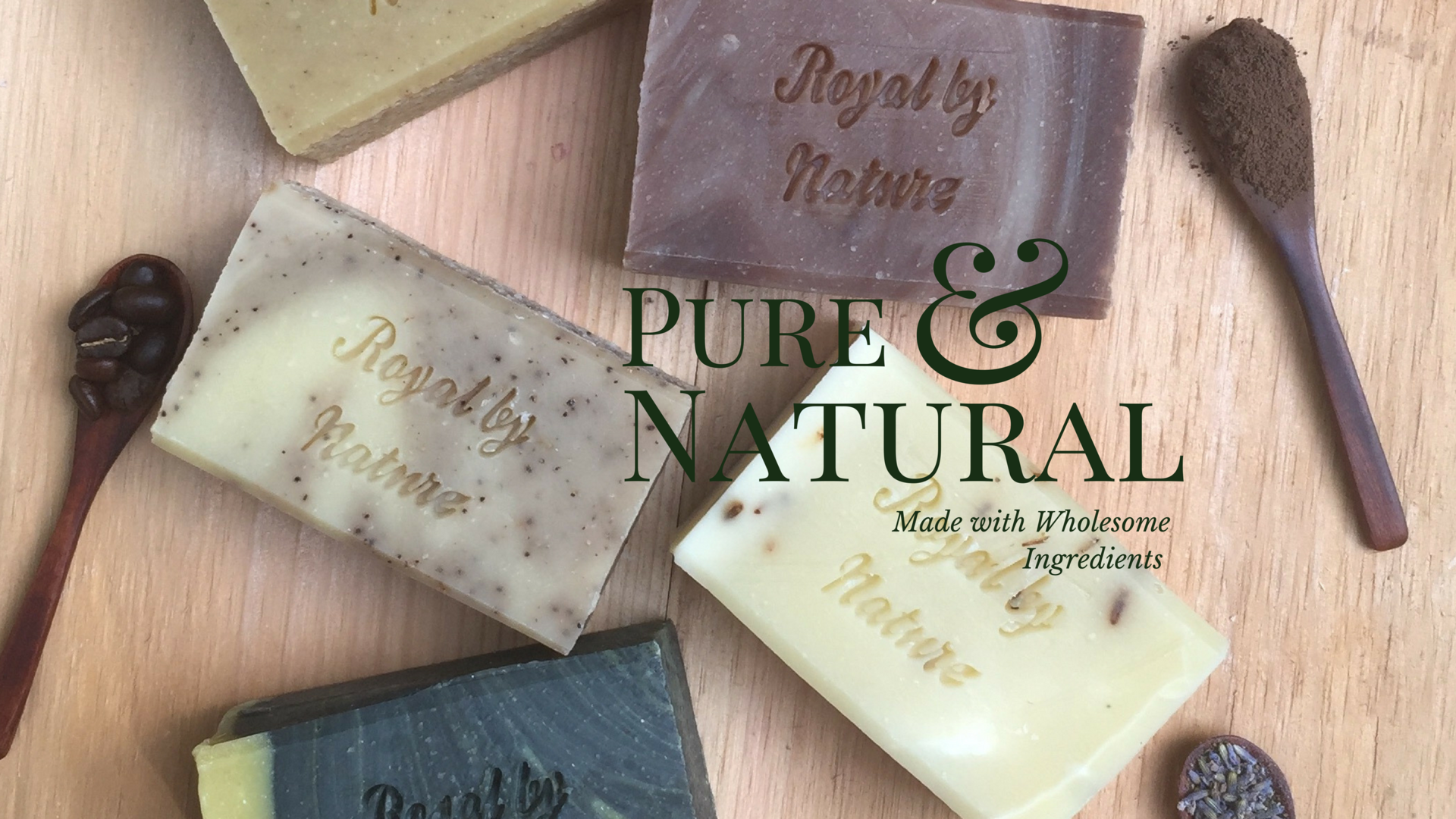 Royal by Nature is a healthy lifestyle company. I love their products and I'm a proud supporter, customer, and affiliate. I get to share these natural handmade products with you that nourish your body and your soul. Below is a sample of the Royal by Nature collection. Click on the shop now links to view the entire healthy lifestly product line. And, as an affiliate I get a commision when you shop.
Yoni Eggs
Our yoni eggs are handcrafted and offered in a set of 3.  Each egg is drilled and contains a natural fiber rope to aid in removal of the egg.  The eggs are smooth to the touch with details in the natural stone that vary from stone to stone.
Yoni Love Collection
To Yoni, with Love™ This is a collection of gentle soap-free herbal feminine wash products.
Beard Butter
Moisturize, smooth, sculpt, and define.  Use this light and airy buttery pomade to achieve your best look.  Perfect for all lengths and shapes of beards and mustaches. Stand out from the crowd!
Aftershave Spritz
Every freshly shaven face will love this herbal infused aftershave spritz.  Chock full of soothing all natural nutrient rich botanicals, this blend is perfectly matched for the delicate skin on your face.
Royal By Nature Cosmetics
Gilliflower Botanical Face Cream
Is your skin suffering from dryness? Yes? Give our luxurious Gilliflower Botanical Face Cream a try. You'll love the results.
Made with certified organic ingredients, skin loving oils and botanicals, your skin will be well on its way to healing with regular use. 99% natural.
Ianthe Rose Water & Lavender Face Spritz
Rose water is the ultimate in skin pampering luxury. Coupled with the lovely scent of lavender this face spritz will make you feel like royalty! Use to replenish, refresh, moisturize and tone. Also may be used as a makeup setting spray. This is perfect during the warm Spring and Summer months when your skin needs a little extra boost.
Dittany Whipped Peppermint Foot Cream
Your hard working feet need relief! Massage them with this hand whipped cream that aids in increased circulation. Sooth dry, cracked heels and cuticles. You'll appreciate the cooling effect from the peppermint essential oil and the rich and thick consistency of this foot cream.
Dhalia Triple Whipped Body Butter
Yes! That's what your body will scream after experiencing our #1 selling body butter! It's simply luxurious! Whipped three times in different stages of the creative process, the texture is like nothing you've ever experienced before. It's light and fluffy and melts into your skin. Use on your body and your hair. It's formulated to love both!
Avocado and Cucumber Soap
Made with fresh organic avocado and cucumber, your skin will reap the benefits of nourishment, rejuvenation and moisture replenishment.  Avocado are a great source of antioxidants, fatty acids, vitamin C, and vitamin E.  Cucumber not only taste delicious, they hydrate the skin, and help to sooth irritated, dry, or wind/sun burned skin. Left unscented, the true essence of the fruit comes bursting through.
Creamed Coconut & Dark Chocolate Soap
Coconut and dark chocolate, decadent and so aromatic! It smells like a delicious piece of coconut and chocolate candy. This soap is naturally scented by the cocoa powder and coconut cream. Treat yourself!