A new season a new you. Why not? The Spring Equinox 2017 in the Northern Hemisphere will be at 6:28 AM on Monday, March 20th. There's no better time than the present for you to create your destiny and live with vitality.
Use this infographic I designed to help you get started. Print it and hang it somewhere you can see it every day. Don't let it become another fixture. Read them out loud. Pick your favorite. Do one new suggestion every week. 
In no time you'll be worshipping in more creative ways. Your spirit, soul, and body will thank you.
Download your free Move infographic.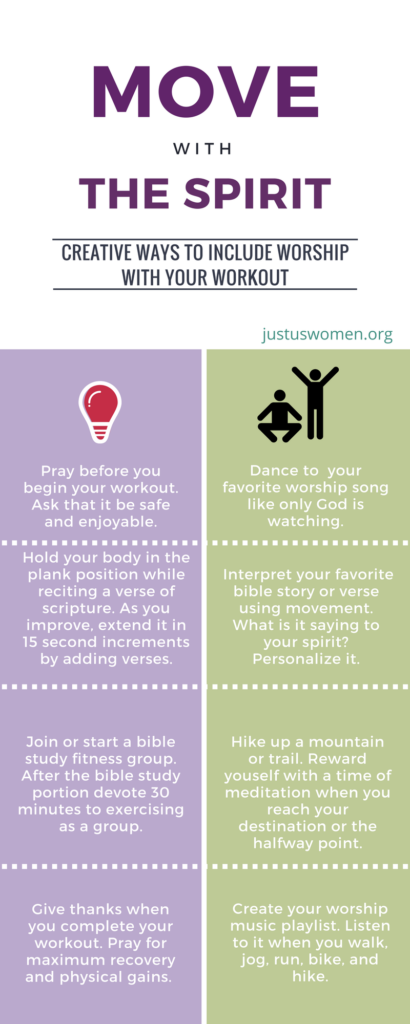 Question: Which suggestion is your favorite?